Lily Block, the brave young girl who inspired Taylor Walker's mullet shave, is cancer free after a long battle with leukaemia.
The Crows Children's Foundation and Walker first met little Lily in 2013 while the Leukaemia Foundation was the Foundation's major charity partner.
Lily was Tex's motivation for shaving his popular haircut live on The Footy Show as part of a fundraising campaign and she became the Foundation's poster girl.
Sadly, after two years of treatment, Lily's leukaemia returned in January, 2015.
Her only chance for survival was a stem cell transplant, to be performed in Sydney.
Walker and the Crows Children's Foundation were compelled to try and help the family, who were struggling financially due to the loss of income, bills and expenses at home, along with the relocation to Sydney for Lily's treatment.
Thanks to the great support of the Club, the commitment of our sponsors, and additional fundraising led by Walker, the Foundation was able to donate $20,000 to the Block family.
The Club recently received the exciting video message below from Lily herself, much to the delight of all involved.
While Lily still has a lot of challenges ahead, this is the best news everyone could have hoped for.
Well done Lily and thank you to everyone who have supported her on this journey.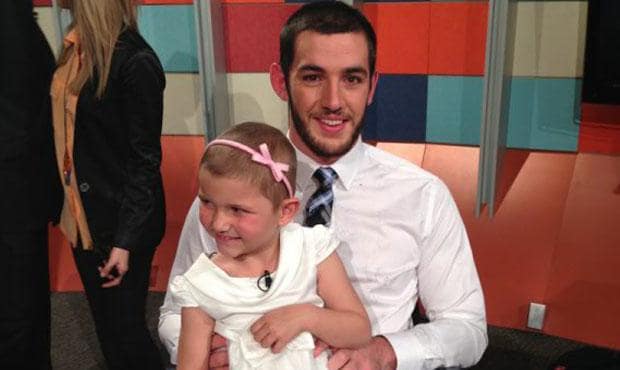 Taylor Walker with Lily Block after shaving his mullet live on The Footy Show