A familiar spot for fans at Football Park has a new lease on life as a special learning space for Indigenous students.
The Adelaide Football Club's old Premiership Suite has had a revamp and is now a classroom for youths participating in the Crows' Indigenous programs.
The classroom opened its doors for the first time last week when 30 secondary school students from four schools across Adelaide attended a three-day camp as part of the Club's Indigenous Youth Leadership Program.
Led by Andrew and Rachael McLeod as well as project officers Eddie Hocking and Josh Wittwer, the Crows have a suite of specific Indigenous programs including the Youth Leadership Program, the Ready Set Crow Program, the Future Leaders Program and the McLeod Challenge.
"Through the delivery of these specific programs we are supporting Indigenous students in making positive changes to their lives and developing the skills to maintain positive decisions in their future," McLeod said.
"It's great to now have a dedicated space at the Club to successfully deliver our programs which are designed to meet student needs through each stage of their education.
"Our vision is to engage, equip and empower those involved in our programs to embrace their future – strong, confident and proud."
The Indigenous Youth Leadership (IYL) Program supports students in Year 10 with improved school attendance, SACE completion, leadership development, employment opportunities and future pathways.
IYL students are engaged in four camp based experiences each year, incorporating a Certificate II in Business, specialist guest speakers, and other educational opportunities in leadership, mentoring, identity, sport and wellbeing. Most importantly, the Business Certificate (a nationally recognised qualification), facilitates SACE completion by providing students with up to 25% of their SACE requirements.
Learn more about the Club's Indigenous programs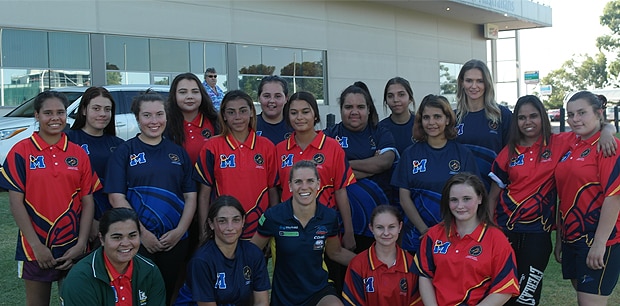 Adelaide's Indigenous Youth Leadership program continues to make a difference in the community