Mitch McGovern made a unique vow to himself after suffering a serious hamstring injury in the opening rounds of the season.
McGovern tore his right hamstring in Adelaide's Round Three Showdown victory over Port Adelaide, condemning him to more than two months on the sidelines.
The high-flying forward showed no signs of 'ring rust' in his comeback match against Norwood in the SANFL on Saturday night. McGovern made an immediate impact, slotting four goals from 13 disposals and four marks in just over three quarters of football.
The 22-year-old said he was willing to do whatever it takes to earn his way back into Adelaide's AFL line-up.
"My goal is to get back into the senior side as soon as I can," he said.
"It's been a long time on the sidelines for me in rehab so it was a good to finally get back out there.
"I was just lucky tonight that I could get my hands on the footy and stay involved for the majority of the game, but to get the win is the most important thing for me."
McGovern said he also had another unorthodox plan up his sleeve which helped keep him on track through tough times in rehabilitation.
"As soon as I tore my hamstring I told myself I wasn't going to shave my beard until I got back into the (AFL) team," McGovern laughed.
"I know Don (Pyke) hates my beard, so I'll try and hold that against him to get back in there as soon as possible!"
SANFL stats: Round Nine v Norwood
Pleasingly, McGovern showed no hesitancy in testing out his body throughout Saturday's twilight contest at Coopers Stadium.
He launched into packs, harassed opponents and chased with speed to show he had no lingering effects from the injury.
McGovern said his contribution without the footy remained a key element to his game.
"It's something I come to every match with a real focus on," he said.
"As a mid-range medium-sized forward, I can't always just rely on my marking ability only. I have to try to get into my opponents, use my speed a bit and be as physical as I can.
"It's an important part of my role in the team."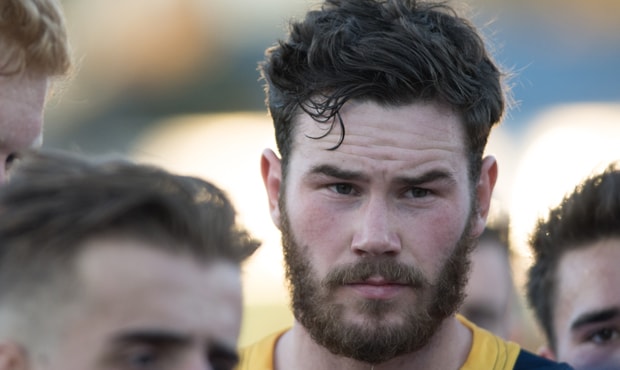 McGovern helped steer the SANFL Crows home in a cliffhanger at The Parade.
Young midfielder Myles Poholke slotted the final goal of the game with just 30 seconds remaining in a thrilling finish at Coopers Stadium, which featured five lead changes in the last term alone.
McGovern said exposure to such intense and high-pressure contests was invaluable for Adelaide's younger players.
"It's great for their development. It's impossible to replicate that at training" he said.
"Especially for the boys who have been in the system for a few years now, it gives them a chance to stand up and show their leadership.
"These games bring out the best of the young boys.
"It's great to get the win and it's awesome for Myles to kick that last one."