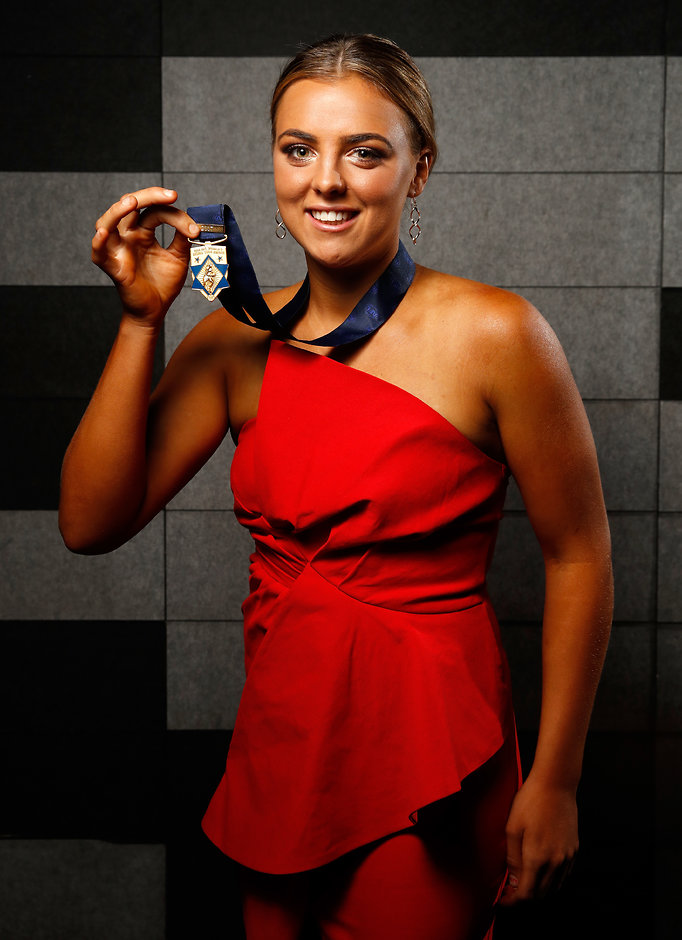 After Crows midfielder Ebony Marinoff was the inaugural winner of the AFLW Rising Star award in 2017, Adelaide will be hoping they can add another Crow to the list with six players eligible for the award in the 2018 season.
To qualify for the award, players must be under 21 years of age as of the 1st of January 2018 and must not have previously been nominated for the award.
A player will be ineligible if they are suspended during the season.
In the AFLW season, two players are nominated each round for the award, as opposed to just the one in the men's competition.
Two players from Adelaide's inaugural squad are eligible for the award, with defender Anne Hatchard and utility Sarah Allan still under 21-years-old.
Sarah's sister Jessica is one of four draftees eligible for the Rising Star, along with forward Eloise Jones and rookies Calista Boyd and Brianna Walling.
Both Allan sisters, Hatchard and Jones all played in Adelaide's opening match against Brisbane.
Twenty-year-old Marinoff won the award in 2017 with 47 votes, ahead of Brisbane Lions player Sabrina Frederick-Traub with 41.