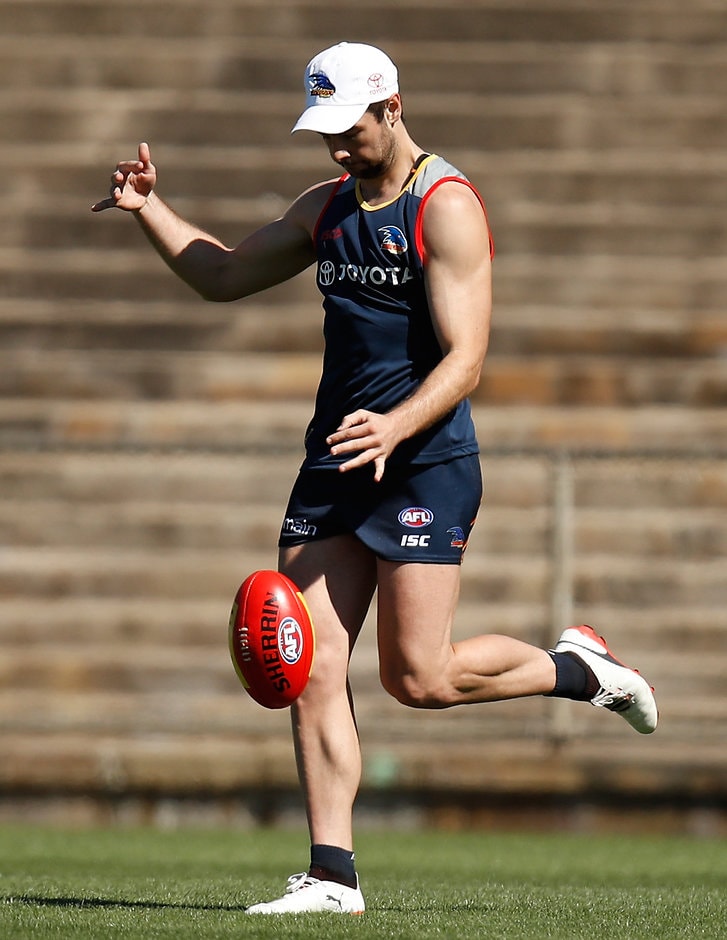 Adelaide will be gunning to win the inaugural AFLX tournament, winger Rory Atkins says.
Atkins and second-year midfielder Jordan Gallucci, along with Port Adelaide's Karl Amon and Sam Gray were at Hindmarsh Stadium on Thursday ahead of the February 15 event.
Atkins said the Crows would be taking the event seriously and saw it as a way to get their season off to the perfect start.
"We're playing to win," Atkins said. "Whenever you put on this jumper, you are playing to win.
"We're not taking it as an exhibition tournament or match, it's football and we're out here to play."
Atkins and Gallucci are in the mix to be a part of the Crows' squad, which is going to focus on young players.
"It's a good opportunity for the people who are playing to get in some form," Atkins said.
"They're playing against AFL players and it's the level they need to compete at.
"Still a great opportunity for the guys who do play to put their hand up and start the year in some good form."
The Crows are grouped with Collingwood and West Coast, while Port Adelaide is drawn with Geelong and Fremantle in Pool A.
The winners of each group face off in a Grand Final.
AFLX project manager Dave Stevenson said ticket sales for the event were "positive".
"We're pretty confident we'll get a good crowd," Stevenson said.
"I think it'd be fair to say if we got over 10,000 we'd feel really good.
"The capacity is 15,000, all the ticket sales are positive so we'd like to think we'd give it a red-hot go."
The views in this article are those of the author and not necessarily those of the AFL or its clubs