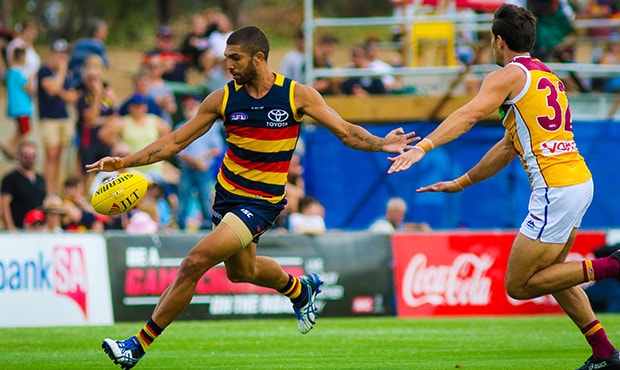 Runners will only be able to deliver messages to players after goals and at quarter breaks under a proposed rule change that could be implemented in this year's premiership season.

The AFL recently notified clubs that it would restrict the use of runners during this month's JLT Community Series, according to a report in Fairfax Media.

As part of the AFL's trial, runners will only be allowed to run on to the ground after a goal has been signalled and during the quarter-time, half-time and three-quarter time breaks.

When runners come onto the ground during a quarter, they must be off – or at least making their way off – the playing surface, by the time the ball is bounced to restart play.

JLT Community Series: When's your team playing?

AFL football operations manager Steve Hocking foreshadowed a possible change to the rules governing runners at a pre-season media briefing earlier this month.

"The game continues to evolve and all these layers continue to be added. The question I've been asking is, 'What is the purpose of the runners?' And I have spoken to clubs about that and I'll continue to do that," Hocking said.

"We'll potentially trial something during the JLT series."

The AFL's trial comes in the wake of last year's controversy surrounding Greater Western Sydney runner Nick Maxwell.

Concerns were raised after the Giants' round 12 game against Carlton that Maxwell had been blocking space when the Blues were kicking out and coached players on the field rather than passing on messages from senior coach Leon Cameron.

The Giants angrily denied these suggestions, but AFL CEO Gillon McLachlan subsequently said the League would consider banning runners ahead of the 2018 season.
The views in this article are those of the author and not necessarily those of the AFL or its clubs