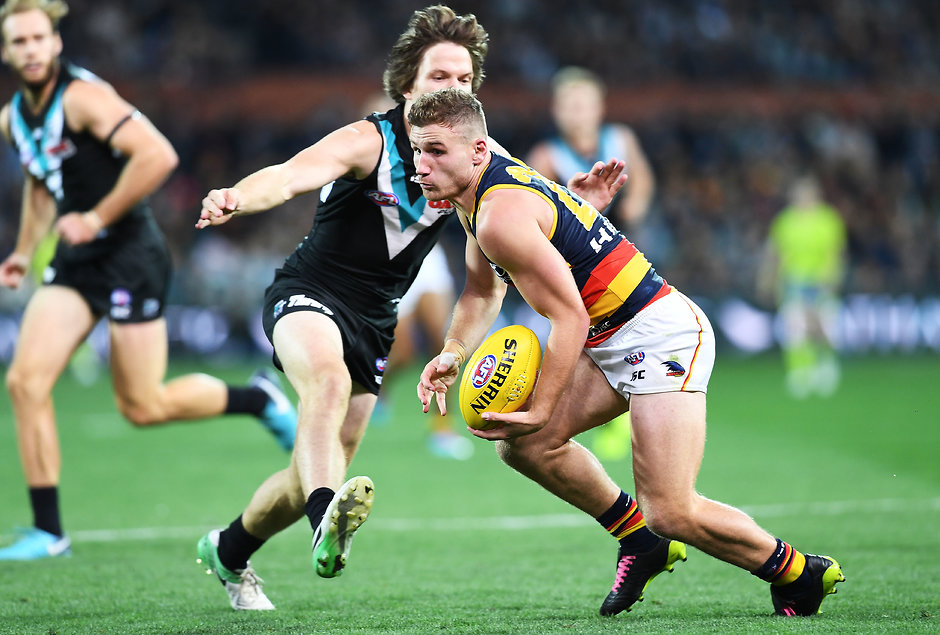 Two Crows polled in the Variety Showdown Medal voting, with Rory Atkins and Rory Laid earning five votes between them.
After his team-high 29 disposals and 608 metres gained, Atkins polled three votes while Laird (27 possessions) earned two in Adelaide's five-point loss to Port Adelaide on Saturday night.
Port's Robbie Gray won his third Showdown Medal with a maximum 18 votes, after his six-goal performance.
Showdown Medal voting:
18 – Robbie Gray (Port Adelaide)
4 – Justin Westhoff (Port Adelaide)
4 – Tom Jonas (Port Adelaide)
3 – Rory Atkins (Adelaide)
3 – Tom Rockliff (Port Adelaide)
2 – Rory Laird (Adelaide)
2 – Paddy Ryder (Port Adelaide)