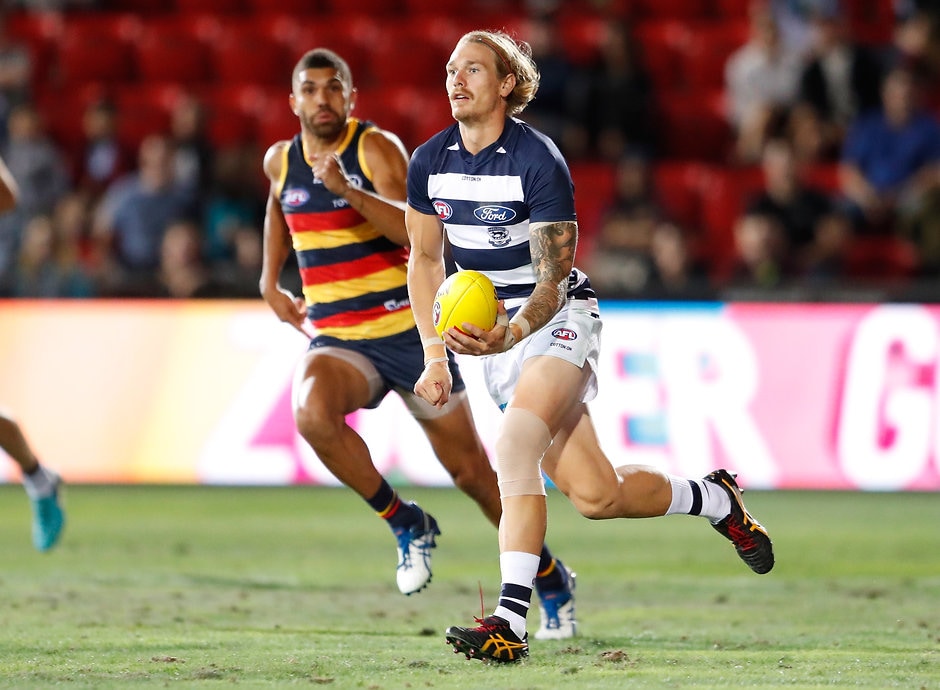 A mid-season trade period is on the cards for future seasons, but if it were in place for 2018, who would the Club target, and who might be expendable? AFL Media's Jennifer Phelan takes a look.
Trade target
Tom Stewart: Their lack of run off half-back has been sorely exposed with the absence of Brodie Smith and Rory Laird. The rebounding Cat would make an instant impact in that department.
Anthony Miles: Adelaide's midfield has been hard hit by injuries, leaving Bryce Gibbs (ninth in the League in clearances) and Hugh Greenwood and Cam Ellis-Yolmen (equal 18th) to carry the load. It would be a realistic proposition given Miles – a clearance machine – can't get a regular game at Richmond.
A first-round draft pick: They'll already have three inside the top 20 with Melbourne's Jake Lever pick and Carlton's second-rounder that will likely land inside, but another could help them package up a bundle of picks to have a crack at a top-five selection.
On the table
Mitch McGovern: Have the conversation. Is he really considering leaving at the end of the season? If so, get in front of it now (although the fact he isn't currently playing doesn't help). He'd bring in a first-round pick, which would add to a potential war chest that could buy a top-five selection.
Rory Sloane: In a similar vein to the approach with McGovern, the Crows should sit down and have a cuppa with Sloane. What's he thinking? If he wants to go – and say, the Demons – want to back a draft pick-laden truck up to West Lakes to strengthen their tilt at this year's flag – why wouldn't you fire the shot now?
Rory Atkins: Getting a game but a bit down on last year's form. A Victorian left-footer, he could offer a team a new midfield alternative to freshen up their ball movement.
The views in this article are those of the author and not necessarily those of the AFL or its clubs