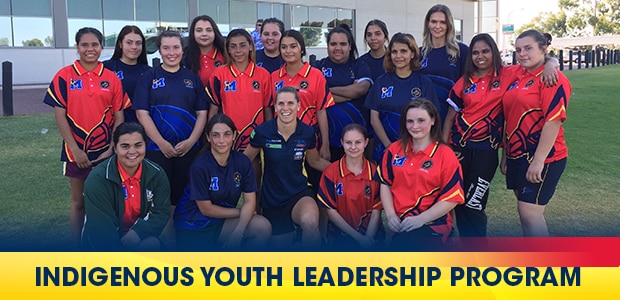 The Indigenous Youth Leadership Program (IYL) supports students in year 10 with improved school attendance, SACE completion, leadership development, employment opportunities and future pathways.
IYL students are engaged in four camp based experiences each year, incorporating a Certificate II in Business, specialist guest speakers, and other educational opportunities in leadership, mentoring, identity, sport, and wellbeing. Most importantly, the Business Certificate (a nationally recognised qualification), facilitates SACE completion by providing students with up to 25% of their SACE requirements.
The McLeod Centre of Excellence continues to have strong relationships with Schools participating in the IYL Program, including Woodville, Westminster, Avenues, Seaton, Adelaide, and Modbury.