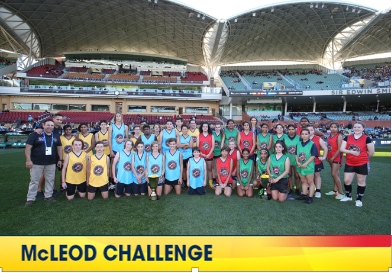 The Adelaide Football Club would like to invite your school to be involved in the 2019 McLeod Challenge.
The McLeod Challenge is a round robin competition for Aboriginal and Torres Strait Islander girls and boys in years eight and nine.
The Challenge is aimed at providing all participants with a challenging and enjoyable interschool competition that builds relationships, facilitates teamwork and develops communication and leadership skills.
The winning girls and boys team will have the opportunity to play in the McLeod Cup Final as a curtain raiser at the AFL Sir Doug Round on Adelaide Oval prior to the Adelaide Crows v West Coast game on Saturday 25 May 2019.
For future McLeod Challenge information contact Eddie Hocking | ahocking@afc.com.au | 08 8440 6659