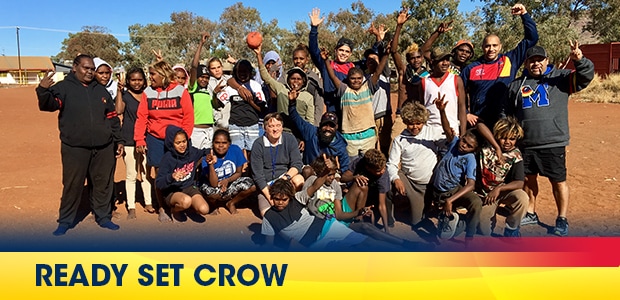 The Ready Set Crow Program, supported by the Australian Government's Remote School Attendance Strategy, provides boarding school opportunities to secondary students from the APY Lands and Far West Coast.
The RSC Project, in partnership with Wiltja Residential, encourages students and their families to experience short term stays in Adelaide, with transitional support and guidance provided by both the AFC and Wiltja teams. Students experience life in a metropolitan high school, at Wiltja Boarding, and participate in leadership and mentoring sessions at the Adelaide Football Club.
Targeting remote students in years five to eight, the RSC team directly engages, mentors and supports students and their families, with their educational endeavours, and their social and emotional wellbeing.