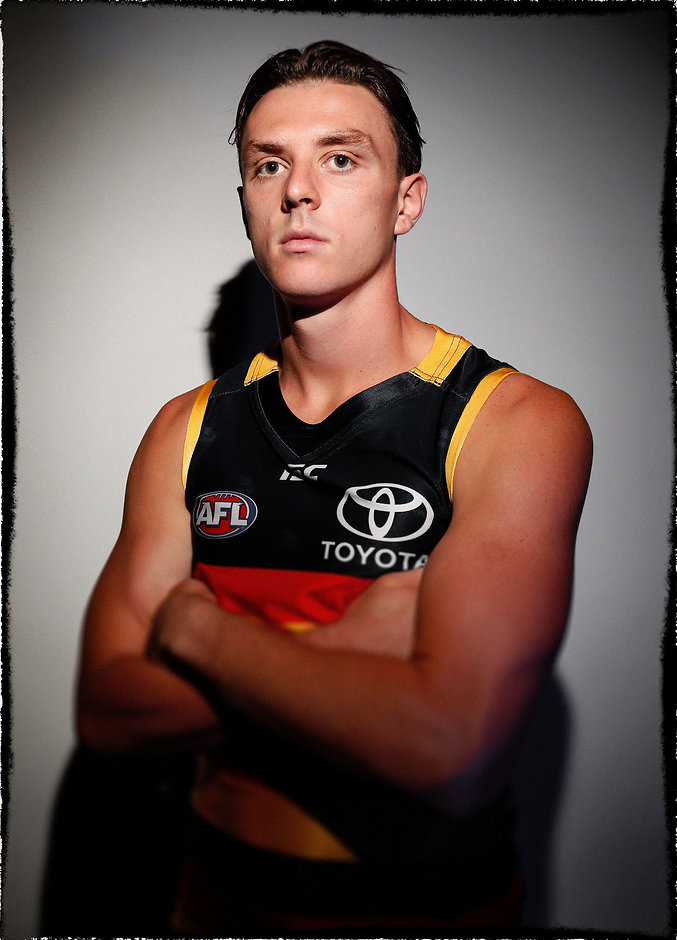 I'm looking forward to getting back out there
Crows defender Jake Lever
Young defender Jake Lever is ready to return to full training, and has his sights set on next week's JLT Community Series clash with the Brisbane Lions.
Lever, who turns 21 on Sunday, has been sidelined by a minor hamstring strain.
The third-year Crow has been cleared to re-join the main training group, and says he's determined to play sooner rather than later.
"I'm not a fan of the rehab group!" Lever said.
"I had a little bit of a setback and hurt my hamstring. It was probably about two weeks ago now.
"The positive news is it's heading in the right direction. Now, it's getting to the point where I'm close to playing, so it's starting to ramp up a little bit.
"I'm looking forward to getting back out there."
Lever played every game last season and was one of Adelaide's most improved players.
A consummate professional, the 2016 Mark Bickley Emerging Talent award winner returned from the offseason break in terrific condition and has cut an impressive figure on the training track.
While admitting his latest setback was frustrating, Lever is confident he'll be able to get back up to speed quickly.
"I trained in almost every session (before the injury)," Lever said.
"That was probably why it was a little more disappointing in terms of the timing of things - right before the games started."
Lever lives Senior Coach Don Pyke's theme of continual improvement.
He's added significant size and strength to his 195cm frame and has worked hard with several of the Club's senior forwards to add another dimension to his defensive craft.
"In the match sims and the aerial contests I've done a lot with Tex and JJ," Lever said.
"For the last couple of years I haven't really been playing on those sort of guys. I've been playing on the third talls.
"I want to be able to have the flexibility to go on the bigger guys and help Tals and Harto out.
"I think I proved last year that I can play on the medium/small players, and now that I've done this pre-season playing on Tex I think I can compete with the big guys."
Adelaide's final two JLT Community Series matches are in South Australia, beginning with Sunday's match against Geelong at Richmond Oval.
The views in this article are those of the author and not necessarily those of the AFL or its clubs