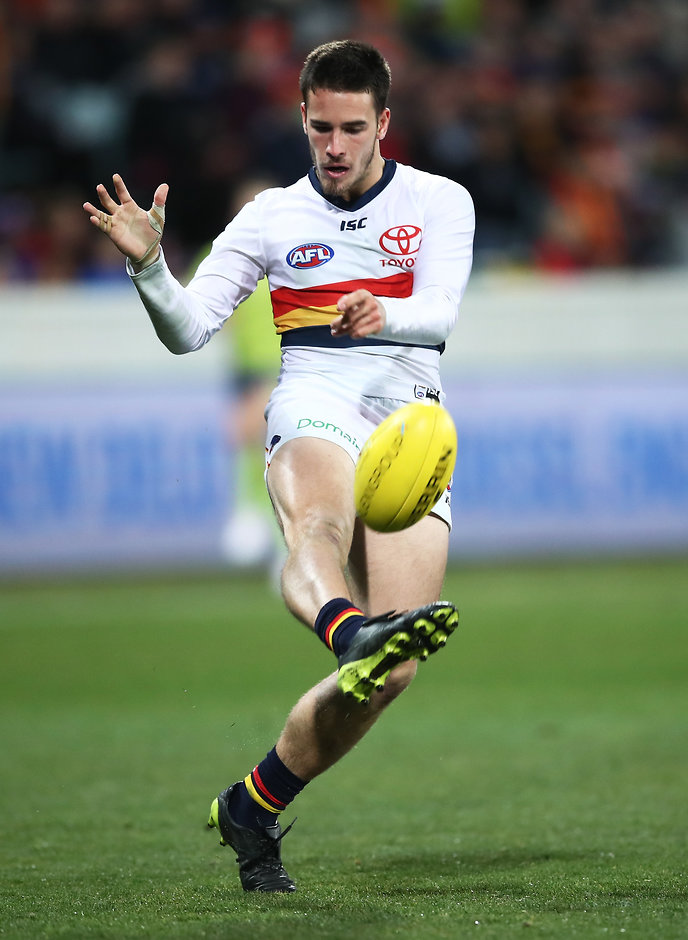 Midfielder Cam Ellis-Yolmen and small forward Lachlan Murphy are set to return to the SANFL Crows side taking on Glenelg at Gliderol Stadium on Saturday afternoon.
After stints in the AFL, they have been named in the extended squad alongside development squad members Sam Tharaldsen, Damon Hill and Blake Launer.
Mitch McGovern has returned to the AFL side after his one SANFL game, while Joey Brown, John Boxer and Guy Ward are also out of last weeks team.
Darcy Fogarty has been named up forward this week, having held down a role in defence last week against Woodville-West Torrens.
A win against the sixth placed Tigers will finish Glenelg's season, with them requiring a win in both of their final two games and other results to go their way to make the top-five.
The match in Glenelg will get underway at 2.10pm on Saturday.
The team is:
B: 64. Sam Tharaldsen, 22. Andy Otten, 55. Tyson Irlam
HB: 70. Ryan Marini, 66. James Loneragan, 8. Jake Kelly
C: 20. Sam Gibson, 10. Myles Poholke, 19. Jackson Edwards
HF: 40. Ben Davis, 34. Elliott Himmelberg, 44. Lachlan Murphy
F: 35. Matthew Signorello, 32. Darcy Fogarty, 45. Ben Jarman
FOL: 37. Paul Hunter, 31. Patrick Wilson, 28. Cam Ellis-Yolmen
INT: 58. Jordan Boyle, 49. Adam Connelly, 50. Doug Hadden, 52. Blake Launer, 61. Damon Hill
In: Ellis-Yolmen, Hill, Irlam, Launer, Murphy, Tharaldsen
Out: Boxer, Brown, McGovern, Ward