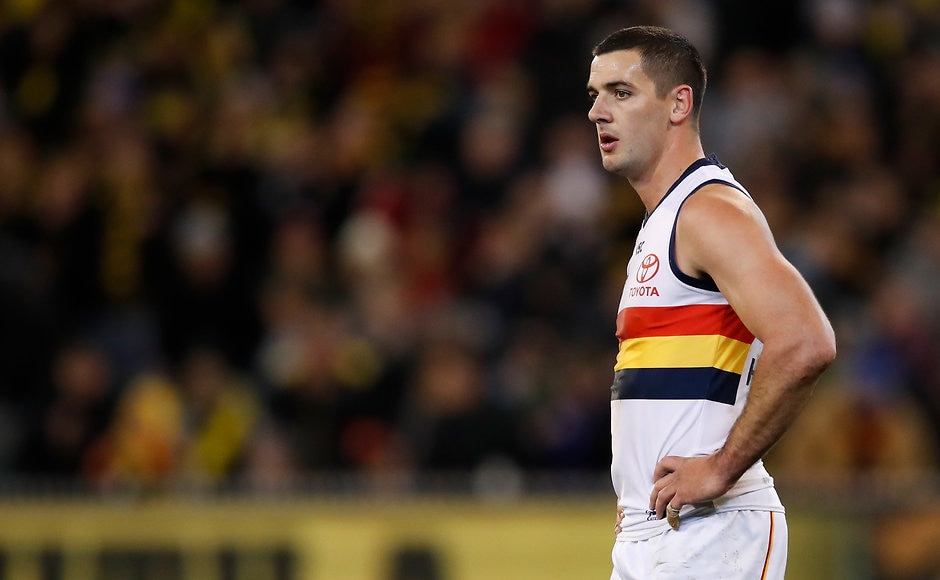 Crows captain Taylor Walker has undergone successful foot surgery this morning.
The 28-year-old underwent a minor procedure to repair the plantar fascia in his left foot which has troubled him at different times throughout the season.
Crows Head of Football Brett Burton said the Club decided to make best use of Walker's season being cut short due to a two-week suspension.
"Importantly, he will be able to complete a thorough rehabilitation program and be ready to go for the start of pre-season training," Burton said.