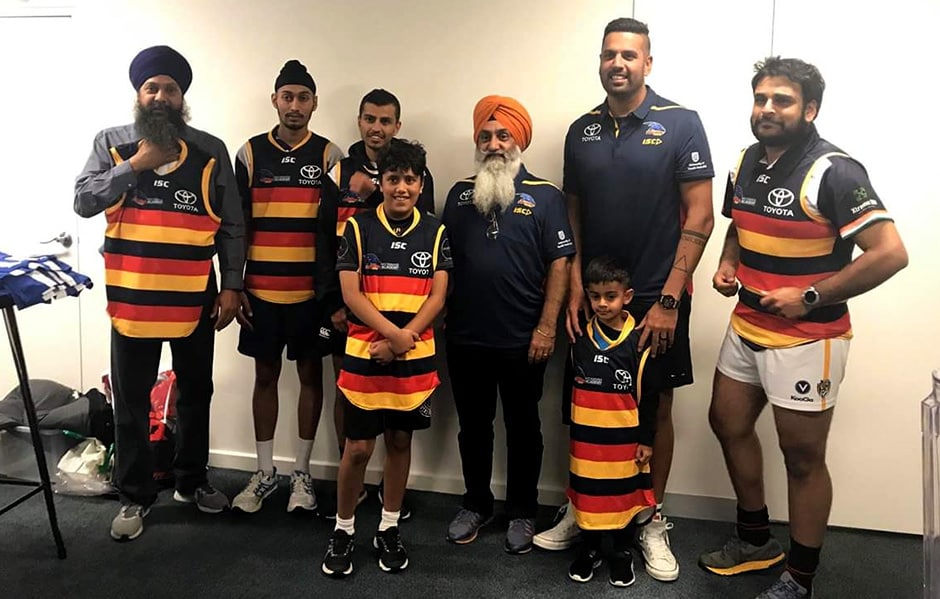 Balraj Singh became the first Indian drafted to the AFL when the Crows selected him in 1999.
Twenty years on, he remains the only player of Indian decent to make it to the AFL and is passionate about ensuring Indian youth have the pathways they need to follow in his footsteps.
"I was fortunate to get drafted to the Crows and being the first Indian to get drafted was a pretty big feat and a big barrier to overcome, especially in our culture," he told AFC Media.
"Back then, it wasn't something you saw every day but now days kids of other cultures are getting more courage to play footy."
He's become a football role model within the Sikh community living in Australia.
"I trained with a number of other Indian guys at Ikon Park and had some people come up to me and tell me I was there role model, which was pretty surreal to hear," Singh said.
"For them, it gives them hope that someone can do it, so I'm hoping someone else can do it too.
"It's nice to be the first one, but it would be nice to see someone else go on and make a career out of it"
The football landscape has come a long way since Singh first became a Crow.
Every year at Easter, the Sikh community unites for the Sikh Games, an initiative supported by the AFL and five clubs including Adelaide.
This weekend, six teams representing several Indian cultures will go head-to-head at Casey Fields in Melbourne and Singh will be there to pass on his knowledge to future generations.
"Hopefully I can teach the kids that they can go on and make a career out of football," Singh said.
"Kids from all cultures are more exposed to football now and there's plenty of junior clubs and programs that allow them to get involved and once they do the world's their oyster."