I have to be a fan of the mid-season draft.
After all, I went in the first one back in 1990 - pick two to Sydney when I was 21 years old.
It's a great opportunity for guys to get another shot at their dream.
But it's a huge double-edged sword and something that could blow up in the AFL's face.
Here's the problem, I don't like the idea of the clubs using the loophole to pick up kids in the draft.
Instead of using their mid-range picks at the end of the year, clubs are grabbing 19-year-olds to store long-term.
It goes against the grain of why they brought the mid-season draft in.
The point is for clubs to top-up with a player they need now, not a youth prospect for a few years down the line.
So here's my idea: the mid-season draft needs to be a mid-season trade.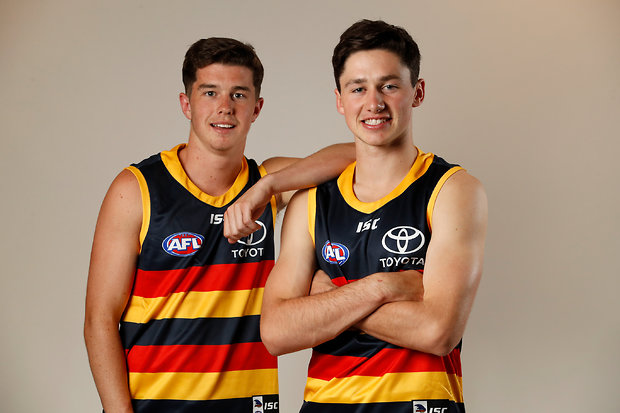 Imagine a trade, you would have a list of established players from other AFL clubs who could come in and legitimately make an impact.
You have a chance to bring in someone with an appropriate skillset, instead of playing roulette with a young player.
When you take from a draft, you're up against it.
I can't imagine too many young footballers impressing in just six months, you would have to be something pretty special.
DOEDEE INACTIVE: Young defender placed on inactive list ahead of mid-season draft
Most of them would be accustomed to working nine to five every day, the switch would be such a shock to the system.
But an AFL footballer who, for some reason or another, isn't getting a look at his club… that's who could improve your list in a season.
Then there is the other elephant in the room, what happens to SANFL clubs - or any state league club - when they lose their best players.
Look at Glenelg, if they lose a couple of players in the draft it could kill any chance they had of breaking their premiership drought.

And what about compensation? As it stands, state league clubs don't get a damn thing.
Cash is great, but it's not going to provide a player replacement on the field.
I know there has to be something in place to compensate the clubs… you can't take away a club's leading goalkicker and watch as the team loses a prelim by a few goals.
There is a flipside to all this, and it's what makes it so hard for the state league clubs…
Players want to achieve their goal and play AFL, no SANFL club wants to squash that.
It's all great for the player, I just don't know how it balances out.
Dale Lewis is the co-host of Triple M's The Rush Hour with Jars & Louie, weekdays from 3-4pm and 6-7pm.
Lewis played 182 games for the Sydney Swans between 1990 and 2001.