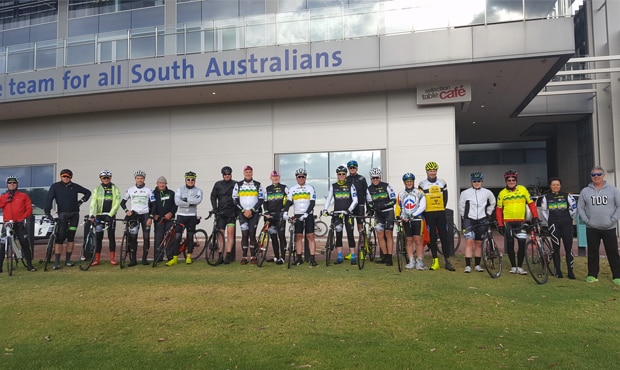 Crows Assistant Coach Matthew Clarke and Ambassador and Olympic cyclist Annette Edmondson are part of a group participating in this year's Redline Classic bike ride to raise funds for the Crows Children's Foundation.
Former Tour Down Under winner and pro cyclist Pat Jonker is also part of the group of 14 riders who departed from Adelaide Football Club for the fundraising ride on Monday.
Across three days the riders and a team of support crew will travel from Adelaide to Victor Harbour, Strathalbyn and through McLaren Vale.
Clarke and Edmondson will take part in the second leg on Tuesday.
The ride, which has been conducted annually since 2011, has raised more than $200,000 for the Crows Children's Foundation to help kids in need.
Crows Children's Foundation Manager Louise McDonald thanked the riders and their supporters for their efforts.
"On behalf of the Foundation and the wider Crows community I wish this year's participants all the best for the ride and thank them for their fundraising efforts," McDonald said.
"The money that has been raised will go a long way in helping the children's charities and projects we support."
The views in this article are those of the author and not necessarily those of the AFL or its clubs