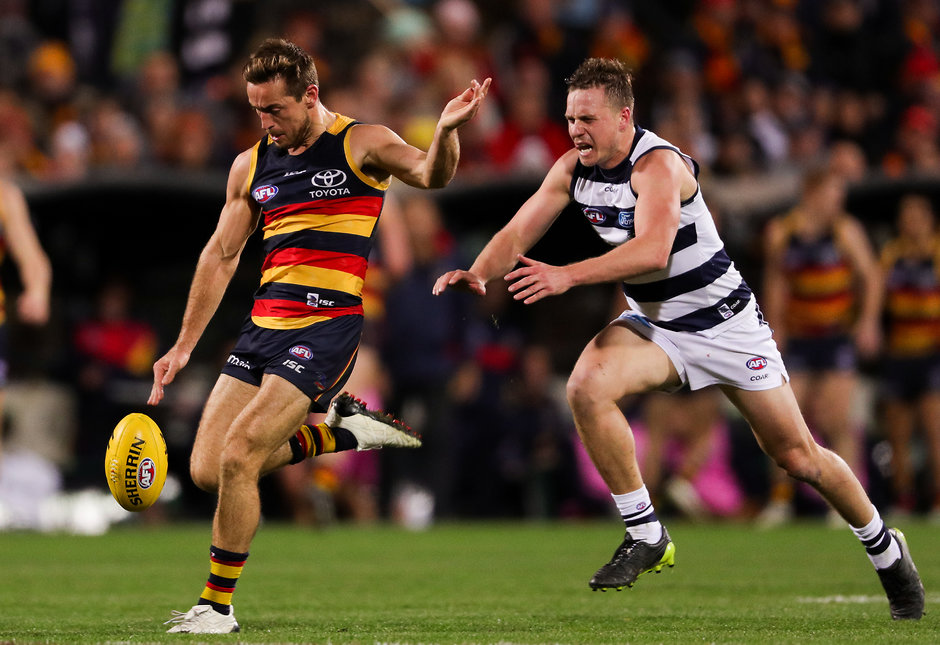 Adelaide's Hindmarsh Stadium will host the debut of the new AFLX format, with the first of the round-robin evenings consisting of six AFL clubs to be played on Thursday February 15.
The modified game aims to promote an explosive brand of football, encouraging high-scoring and nonstop action across the shortened format.
The 2018 AFLX Tournaments will see three tournaments played across three cities in three days. Following the inaugural tournament, further round-robins featuring the 12 other AFL clubs will take place at Etihad Stadium on Friday February 16 and Allianz Stadium on Saturday February 17.
Adelaide and Port Adelaide will play in Pool A of the competition, also consisting of Geelong, Collingwood, Fremantle and West Coast, with fans able to watch seven matches across the AFLX launch evening.
The six clubs will be split into two pools of three sides, with each pool team playing each other once, with the top team from each pool playing off in a Grand Final.
The X in AFLX relates to the roman numeral character for the number ten which is a constant throughout the tournament.
Team will consist of ten players (seven on the field and three on the bench with unlimited rotations), with ten-point super goals featuring and games to consist of ten-minute halves.

Tickets to all AFLX tournaments are on sale now.
For further information and to buy tickets, visit the AFLX website at x.afl