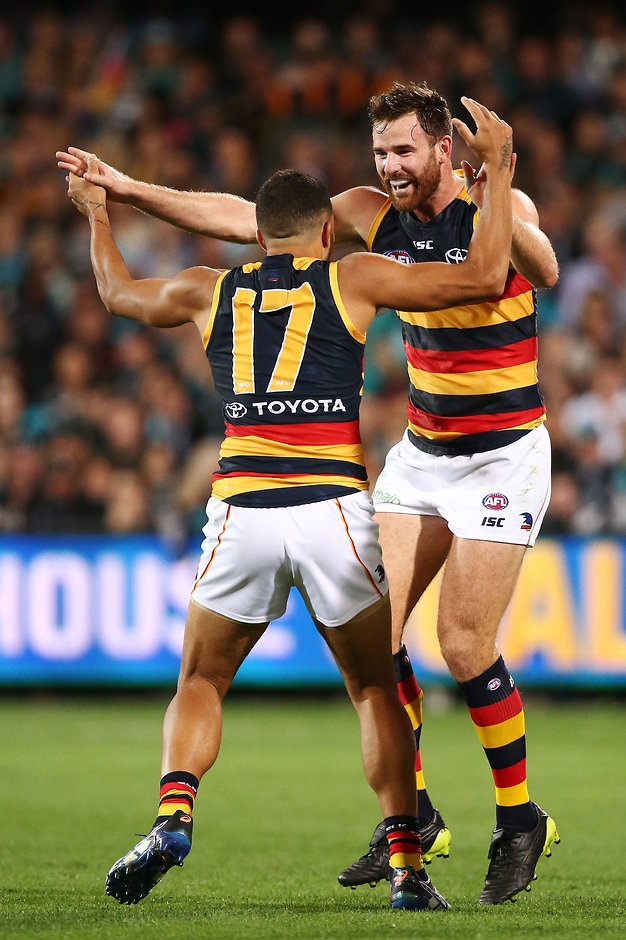 Any chance you get to captain the side in any format is pretty cool.
Andy Otten
Andy Otten will captain Adelaide's AFLX team at Hindmarsh Stadium on Thursday night.
A veteran of 98 AFL games, Otten is the most experienced player in the Crows squad.
The 28-year-old, who has previously skippered the Club's SANFL team, is a respected leader at West Lakes and said he was looking forward to the opportunity.
"Any chance you get to captain the side in any format is pretty cool," Otten said.
"I've always felt I've been a leader without having a title. I'm not afraid to say what I think.
"Leadership on field comes pretty naturally to me because I'm a pretty loud and vocal person.
"It's a bit of a privilege and I can't wait."
Of Adelaide's AFLX squad, 10 players are yet to make their senior debut – Elliott Himmelberg, Matt Signorello, Paul Hunter, Harry Dear, Tom Doedee, Ben Davis, Lachie Murphy, Ben Jarman, Jackson Edwards and Patrick Wilson.
Another three players, Jordan Gallucci, Reilly O'Brien and Alex Keath, have played only a handful of AFL games.
"I'm really excited to see some of the young guys come out and strut their stuff," Otten said.
"They've been training really hard over the summer and are looking to press for spots.
"Benny Davis, (Jordan) Gallucci, Tommy Doedee and all these guys – I can't wait to see them play in an AFL environment, albeit a different format."
AFLX is a new format of the game designed to showcase football's most exciting features at a fast pace.
Played on a rectangular field, each match will consist of two, 10-minute halves, with a two-minute break at half-time. The Crows will play two matches on Thursday night against Collingwood and West Coast.
Otten said it was a bit of an unknown in regards to which players would be best-suited to the format.
Tickets for the Hindmarsh Stadium tournament are available here
"I don't know who is going to be good – it's going to be a surprise to me as well!" he said.
"It looks like a bit of a speed game, so I'm tipping Jordy Gallucci to go pretty well and Tommy Doedee will read the ball well in any format.
"I think what this game will do is show that the Club is in a great position with these young guys coming through.
"We've had a pretty set side for a couple of years now, but what we've got coming underneath is really impressive as well.
"It'll be great for our fans to see these young guys coming through."
Thursday night's AFLX tournament will be broadcast live on 7TWO, Fox Footy and the AFL Live App.