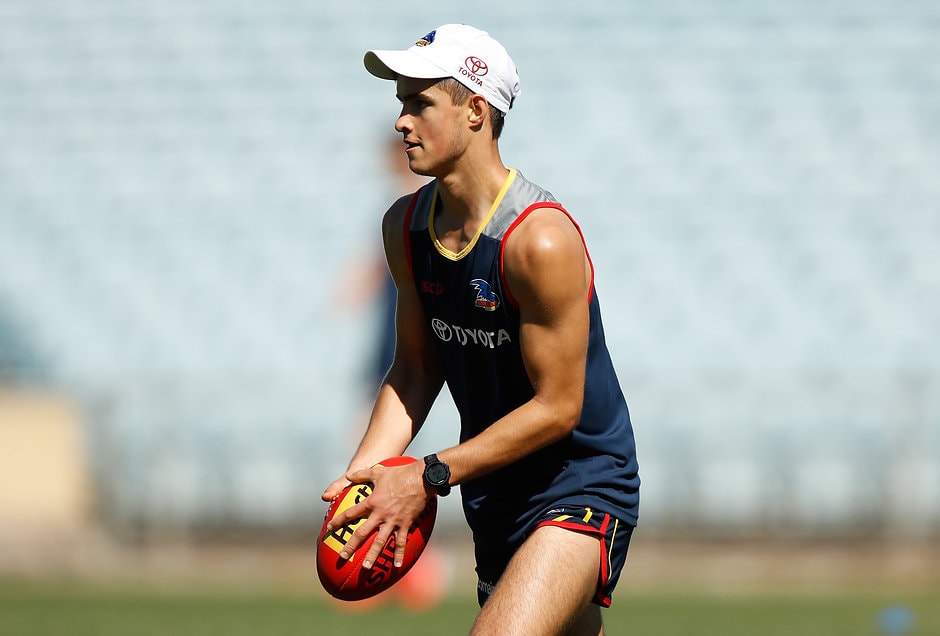 A number of AFL listed players will compete for the SANFL Crows in their first trial game against West Adelaide on Saturday.
Wingman Wayne Milera Junior, midfielders Jackson Edwards and Jordan Gallucci and defenders Andy Otten and Kyle Cheney are among those who will play at City Mazda Stadium at 11.30am.
It will be Milera's first full game back from knee soreness, after only playing a quarter in last Saturday's intra-club match.
After a strong performance in the midfield during the intra-club, Edwards will play in his first game for the Crows when he lines up on Saturday.
Ben Jarman, Myles Poholke, Ben Davis, Patrick Wilson, Reilly O'Brien, Elliott Himmelberg, Matthew Signorello, Harry Dear and Paul Hunter are the other AFL listed players named.
Draftee Andy McPherson won't play this weekend, as he recovers from groin soreness.
There are a number of new faces in the team, with development squad members James Loneragan, Corey Davey, Doug Hadden, Aron Asfaha, Tyson Irlam, Aidan Offe and Sam Venning named to play their first game for the Crows.
Wayne Milera has been named to play his first full game of the season
The trial against West Adelaide is the SANFL Crows' first for the season.
The development squad will play against the Port Magpies reserves on Thursday, March 15, ahead of the SANFL team playing the Port Magpies on Friday, March 23 in their final trial match.
Adelaide's first game in the SANFL is against Port Adelaide on Saturday, March 31 at Alberton Oval.
Entry is free to the game at City Mazda Stadium.
The team of 27 is:
7. Jordan Gallucci
10. Myles Poholke
19. Jackson Edwards
22. Andy Otten
25. Kyle Cheney
30. Wayne Milera Junior
31. Patrick Wilson
34. Elliott Himmelberg
35. Matthew Signorello
37. Paul Hunter
38. Harry Dear
40. Ben Davis
43. Reilly O'Brien
45. Ben Jarman
46. Joey Brown
48. Aidan Offe
50. Doug Hadden
52. Blake Launer
53. Aron Asfaha
55. Tyson Irlam
56. Sam Venning
58. Mitchell Minns
59. Josh Vandermeer
60. Corey Davey
61. Damon Hill
63. Matthew Leigh
66. James Loneragan