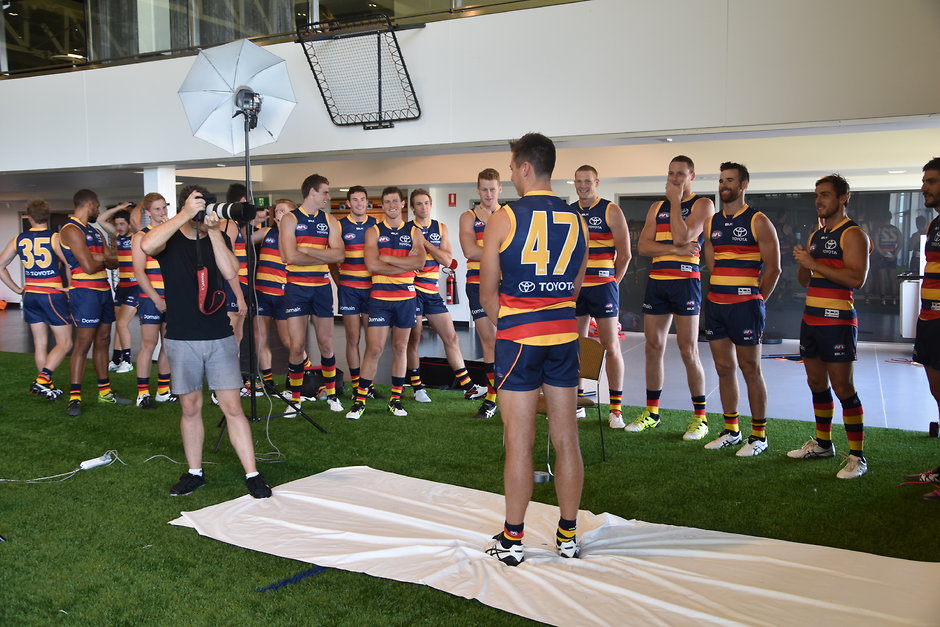 Rory Sloane will have two new neighbours in the locker room in Season 2017.
Young Crows Jake Kelly and Harrison Wigg have both changed jumper numbers.
Kelly moves into the No.8, while Wigg takes over No.10.
The No.8 became available following the departure of midfielder Mitch Grigg.
Fittingly, Kelly could become the eighth Crow to don the No.8 in a match for premiership points. Fellow backman Nathan Bassett wore the number for the duration of his 210-game career at the Crows, while Eddie Hocking was the first player to wear the jumper at AFL level.
Other previous owners include Jason McCartney, Myke Cook and Lewis Johnston.
See every number ever worn for the Adelaide Football Club.
Kelly vacates the No.47 guernsey, which he wore in 10 senior games in 2015. The No.47 and No.46 won't be in action for the Crows, who have 44 players plus the rookie-listed Sam Shaw, next season.
Yet to make his AFL debut, Wigg wore the No.35 in his first two seasons at the Club after being selected with pick No.35 in the 2014 AFL National Draft.
The 20-year-old takes over the No.10 from retired defender Matthew Jaensch.
Inaugural captain Chris McDermott played 117 games in Adelaide's first six seasons in the No.10 jumper, before Matthew Robran moved into the locker in Adelaide's 1997 premiership season.
Fan favourite and current Physical Performance Coordinator Matthew Bode also donned the No.10, as did small forward Jarrhan Jacky.
The remaining jumper numbers for 2017 will be revealed across the course of the day on Wednesday, November 30. Stay tuned to afc.com.au for more details.