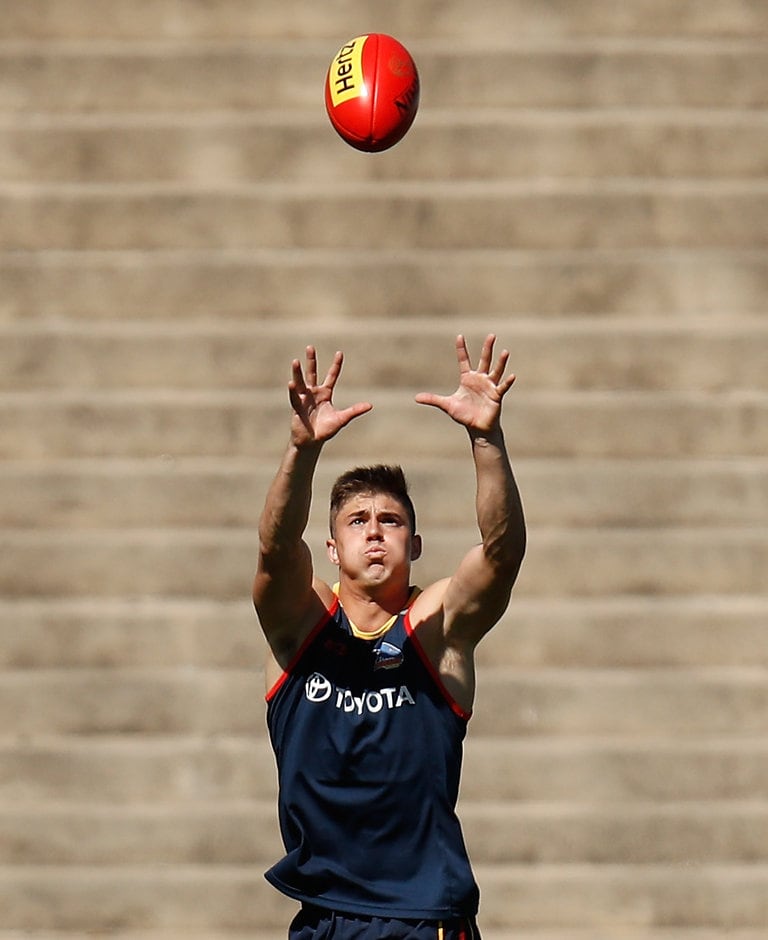 Adelaide forward Riley Knight is unlikely to be available for Round One after undergoing minor ankle surgery.
Knight, 22, had surgery on Tuesday on the fat pad in his heel which was causing some irritation.
Crows High Performance General Manager Matt Hass said the recovery time is about six weeks.
"Unfortunately Riley started to feel some soreness in his ankle and it was decided that surgery was the best course of action.
"He will be off legs while he recovers post-operation and we will look to build him back up to full fitness in around six weeks.
"He will not play any part in pre-season matches and we hope he will be available for selection in the early part of the AFL season."