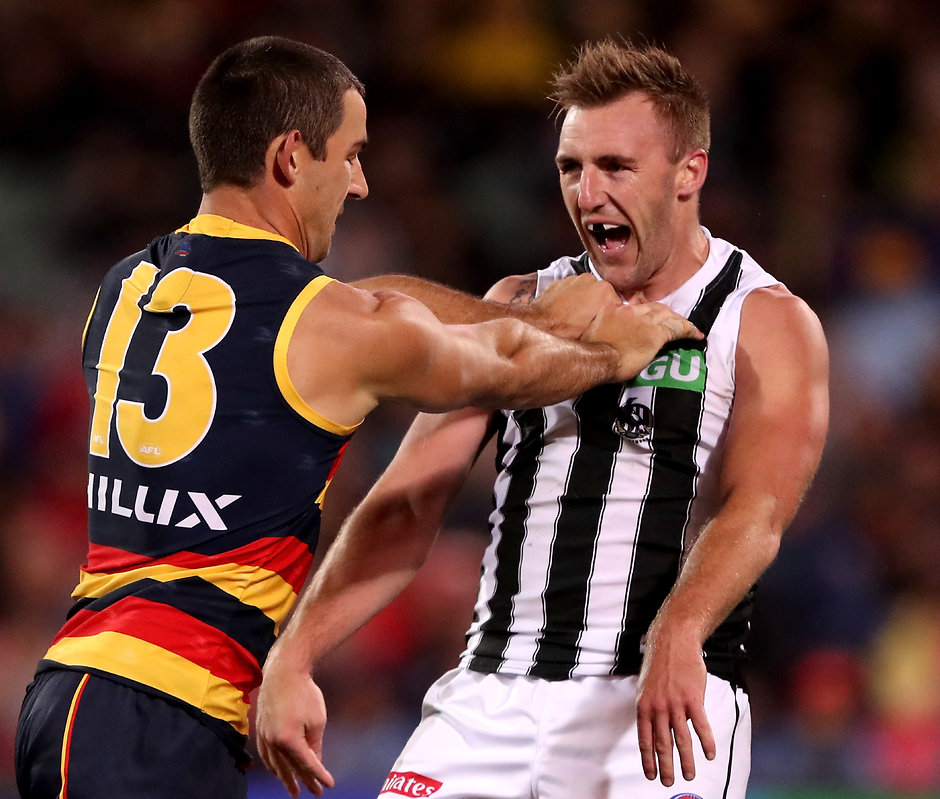 Adelaide captain Taylor Walker can accept a $2,000 sanction after being charged by AFL's Match Review.
Walker has been charged with striking Collingwood midfielder Adam Treloar in the second quarter of Friday night's game, with the incident assessed as intentional conduct with low impact to the body.
The incident was classified as a $3000 sanction, but Walker can accept a $2000 sanction without appearing before the Tribunal.
Young forward Darcy Fogarty has no case to answer for contact on Magpie Ben Crocker in the fourth quarter of Friday night's clash.
The Match Review Officer said Fogarty had his eyes on the ball until the last moment until contact was inevitable. Fogarty's actions were deemed not to be careless, so no further action was required.
Collingwood's Sam Murray was also cleared for contact on Crow Mitch McGovern, with the Match Review Officer deeming both players were seeking to contest the ball, and that Murray braced for inevitable contact.