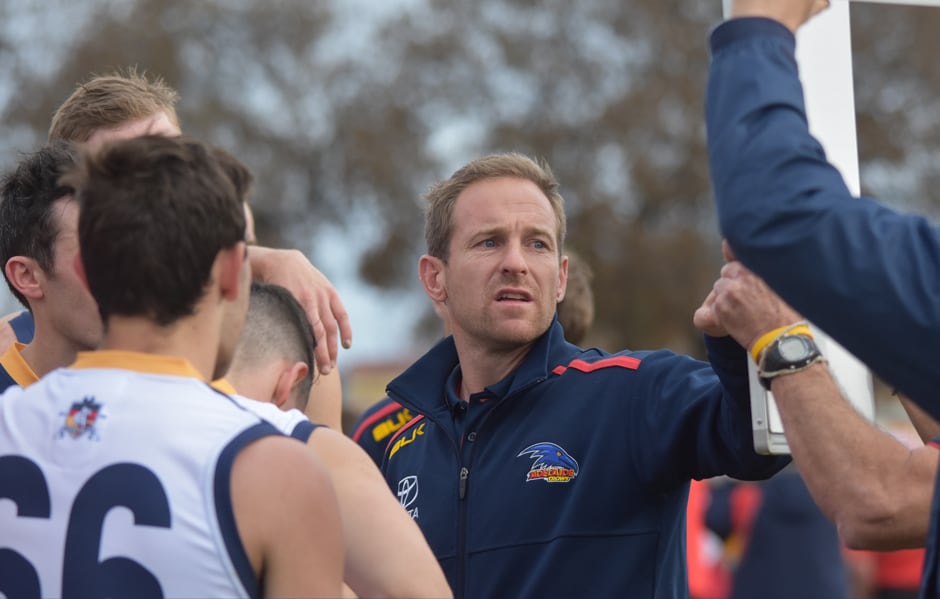 We know our training holds us in good stead to be able to support our AFL players in SANFL games in 2019.
Paul Thomas
Crows Development Coach Paul Thomas will expand his coaching experience when he joins the SANFL State squad as assistant coach in 2019.
The SANFL will play the WAFL on Sunday, May 12 at Optus Stadium in Perth, with the team featuring the best players in the SANFL competition.
North Adelaide's Premiership coach Josh Carr will coach the team, while South Adelaide's Jarrad Wright and West Adelaide's Gavin Colville will join Thomas as assistants.
It will be a return to the State side for Thomas, who captained South Australia four times during his playing career for Central District.
Thomas is looking forward to once again being involved with the Croweaters.
"It was something that I was really proud to be involved in as a player and something I am really proud and excited to be involved in now as a coach," Thomas said.
"I know the SANFL competition pretty well having been involved in it for a long time, I think it will sure up my understanding of how South Australia play as a brand.
"I'm looking forward to learning something from Josh Carr and seeing how he operates as a head coach, because I think you take a little bit from everyone."
Thomas has had a busy pre-season, alongside SANFL Crows head coach Heath Younie and assistants Brent Reilly and Matthew Wright, training up the new-look SANFL development squad.
Currently, over 50 players have been training twice weekly before the squad will be cut down closer to the beginning of the season.
"We set a pretty AFL-like preseason in the drills and conditioning and the boys have come whole-heartedly to every session, done what we've asked of them and been super positive along the way," Thomas said.
"We had a small internal trial game last week and we saw good individual performances, but how both teams played as a collective was really positive.
"We know our training holds us in good stead to be able to support our AFL players in SANFL games in 2019."
Adelaide's 2019 SANFL season will get underway on Saturday, March 30 against Sturt.