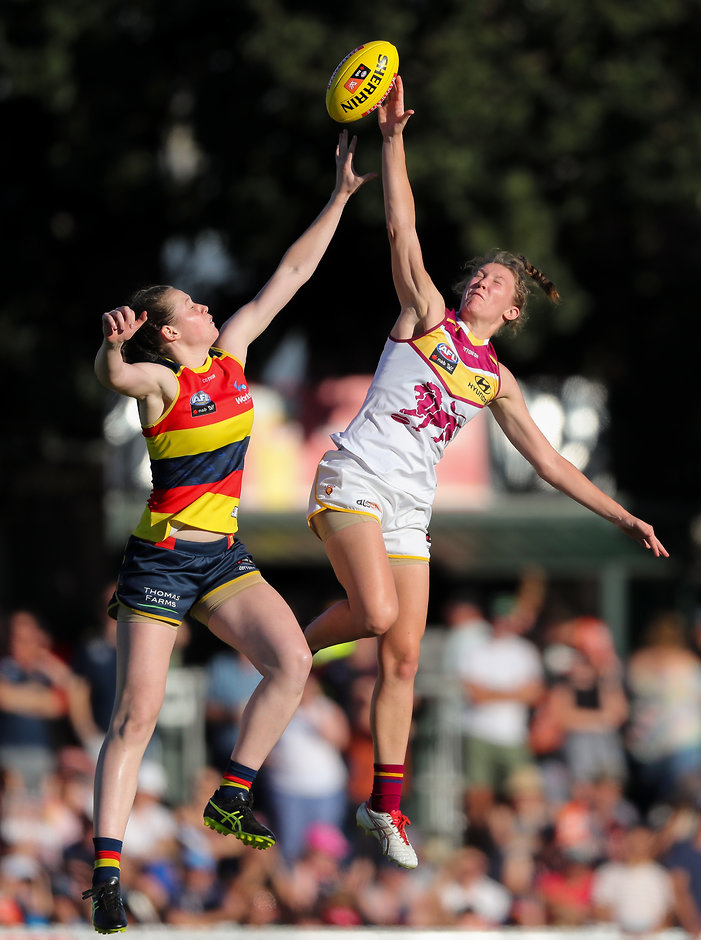 Crows ruck Jessica Allan has been traded to Greater Western Sydney after moving to Canberra to focus on her career in the Australian Army.
Adelaide will receive Pick No. 46 for Allan, who played four games for the Club in 2018.
Allan began pursuing her dream of being in the Army in 2016 and was accepted to start in 2018, but she deferred after being taken by the Crows at Pick No. 8 in the 2017 AFLW Draft.
However, Allan was placed on the inactive list for the 2019 season while she completed three months of intensive training.
The next step of her career requires her to be based in Canberra for at least the next three years.
Crows General Manager of Football Administration Phil Harper said while the Club was disappointed to lose a player of Allan's calibre, they wanted to give her the best chance of playing AFLW football.
"Jess is very much a required player for us and if she was in South Australia she would be on our list, but we understand her chosen career path is taking her to Canberra," Harper said.
"This trade will ensure she can continue to play football and follow both of her passions.
"After the three years, if Jess returns to Adelaide, we hope she might be able to play alongside her sister Sarah again."
The trade comes after eight premiership winning Crows re-signed last week.