Western Australia-born, Fremantle raised and five years at Port Adelaide… Billy Frampton is the last person you would expect to be a Crows fan.
Yet here he is, on the cusp of his first pre-season with the Adelaide Football Club - a team he has supported all his life - following a deadline day trade from Alberton.
"I was a big Crows fan (growing up)" Billy told AFC Media.
"Dad was born in England and he moved to Adelaide when he was ten or 11.
"He got into footy and was a North Adelaide fan.
"When the Crows came in (to the AFL) he got on them naturally."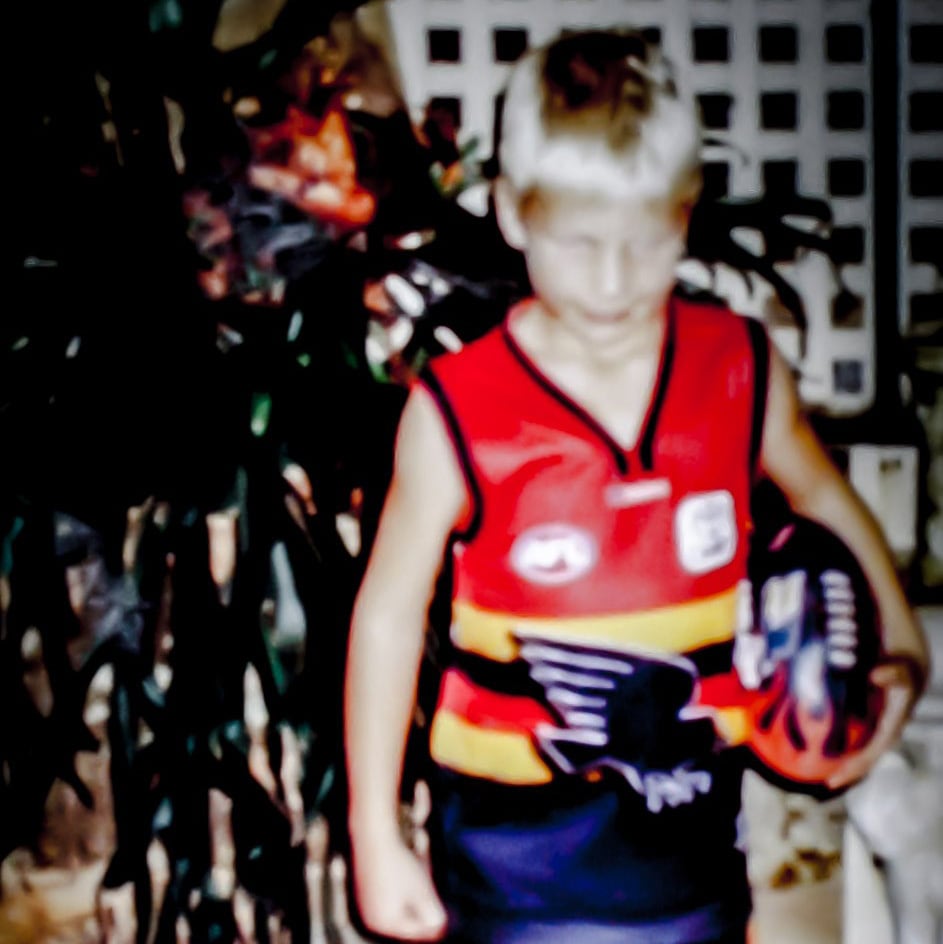 From there, Billy's father Peter moved to Perth - taking his love for Adelaide with him.
"He met my mum and they had me and my brother and sister - he was a huge fan by that point so I didn't have much of a choice," Billy said.
"Dad influenced me and my brother pretty hard so we were pretty full-on Crows fans.
"I was a member for as long as I can remember until I was about 16 - I went to every game Adelaide played in Perth."
When Billy was picked up by Port Adelaide in the 2014 draft, it took the one-eyed supporters in the Frampton family a while to accept it.
"(Dad) just loves the Crows - he still loved them when I was Port," Billy said.
View this post on Instagram
"I grew up hating Port as well, naturally, so it was a little bit weird still being a big fan (of Adelaide) when I got drafted.
"But that goes out of it once you're actually in the professional system - you just look at it as footy more so.
"It was weird for a little bit and it would have been strange for Dad but he's over the moon now."
Growing up, his friends admired the likes of Matthew Pavlich and Chris Judd, but for Billy, it was all about Andrew McLeod.
"I had 23 on my Crows guernsey that I always wore to training," Billy said.
"That whole era too, like Tyson Edwards and Mark Riccuito - (I admired) the playing group from around 2003, 2004."
For Billy, football was always the goal.
"I fell in love with it straight away and it was always the goal to play AFL," Billy said.
"I'm pretty lucky that it worked out that way."
As a player, changing clubs is never easy, but there'll be one familiar face for Billy as he arrives at West Lakes for pre-season training - new senior coach Matthew Nicks.
Nicks spent eight years at Port Adelaide as an assistant coach and was at Alberton when Billy arrived at the end of 2014.
"I had four years at Port with Nicksy - he's a good fella, he's really relationship driven and such a personable guy," Billy said.
"He's so easy to chat to and have conversations that aren't always about football.
"As a person, he's one of those coaches who can really drive the group."