Adelaide forward Darcy Fogarty wants Taylor Walker to remain in the forward line next season.
Although fully confident his goal-kicking counterpart could succeed in a different position, Fogarty said he had much more to learn from the 426-goal forward.
"He plays the role (forward) so well," Fogarty told AFC Media.
"To be able to learn off him and train with him, it really sets me up.
"We'll see what happens… I'd like to have him in the forward line."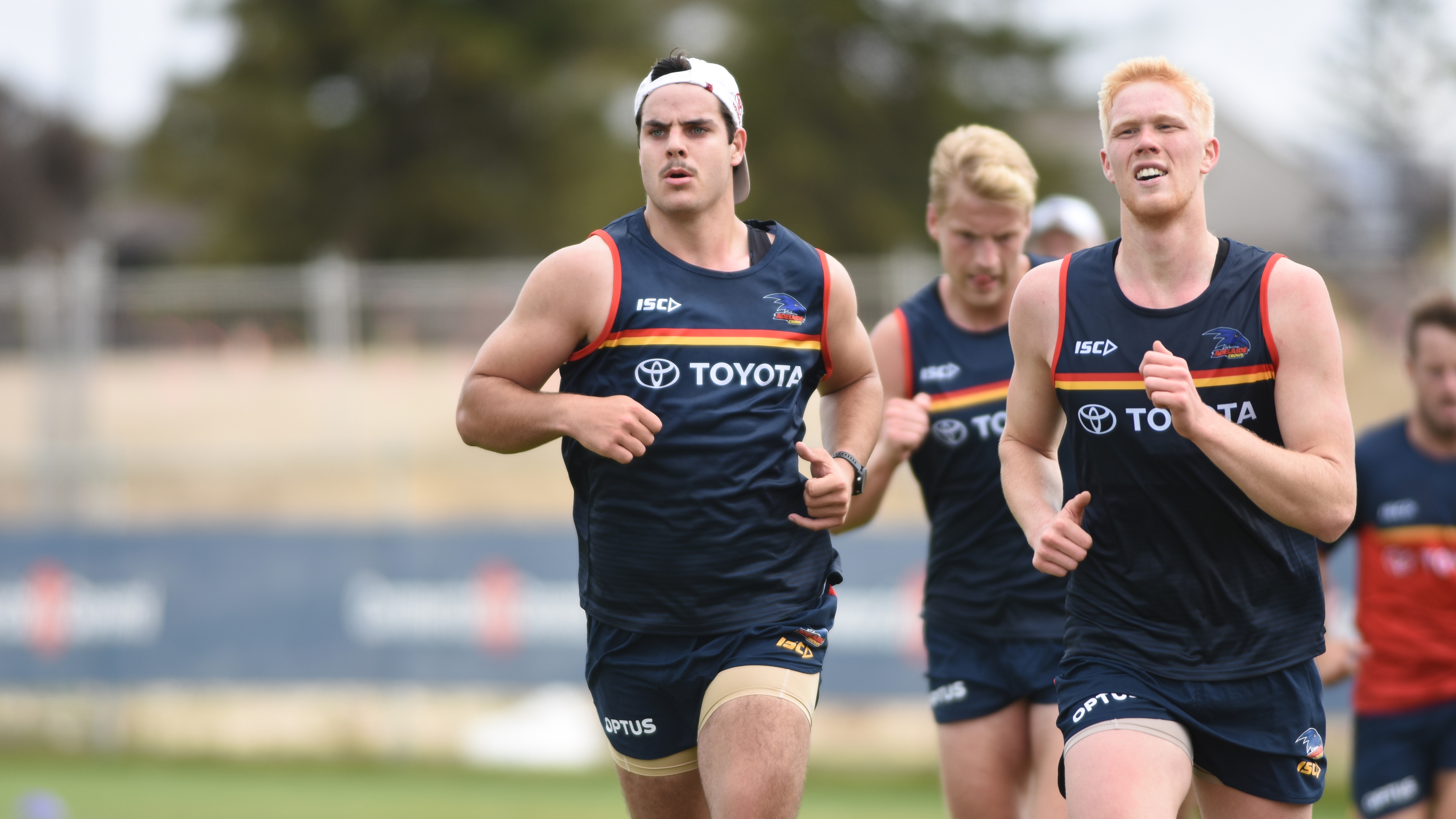 Fogarty returned for pre-season training on Thursday alongside the Club's other second-to-fourth-year players.
Following a strong finish to the 2019 season (nine goals in four games), the 20-year-old told AFC Media the area he most wanted to improve ahead of Round One in 2020.
"My running and being able to run out games a bit more," Fogarty said.
"That will be the main focus I think… (and) having more of an impact, being more consistent."
"A lot of work will need to be done to set up a good consistent year."
BRYCE GIBBS: Nicks considering new position for veteran
Although Fogarty played the final four matches of 2019, he spent the bulk of the season in the SANFL.
Looking ahead to next season, the Crows No. 32 said new coach Matthew Nicks had been clear regarding what needed to be done for selection.
"It's comforting to know exactly what I need to do," Fogarty said.
"Everyone is starting on a clean slate and everyone will have to work for their position.
"He's (Nicks) bringing a fresh feel to the club… the vibe around him is really good."