It's all about pressure and energy for young forward Ned McHenry and since his return from injury two weeks ago, he's brought plenty of it to his game.
The first-year Crow spent the second half of the SANFL season sidelined with a back injury, but his desire to experience finals football on the big stage gave him the drive he needed to get back.
Through each stage of rehab, McHenry kept his sights firmly set on the finals and he made his timely return in the SANFL Crows' qualifying final against Port Adelaide.
In just his second game back on Sunday, McHenry kicked four goals to help the Crows secure a dominant 62-point win over Norwood.
EARLY INTENT: Younie on how the team won the prelim
After a challenging few months for the 19-year-old, playing finals under the lights of Adelaide Oval was just what he needed.
"I haven't played for a while, so it was exciting to get back out there, get around the boys and have fun," McHenry said.
"I didn't really have a very good understanding of what rehab was like until I got injured, because I hadn't been injured before.
"I'm just stoked to be back out there, you don't realise how much you love footy until it gets taken away for a short amount of time."
Itching to get back on the football field, McHenry was the first player to start his warm-up in the Adelaide Oval change rooms for both the qualifying and semi-finals.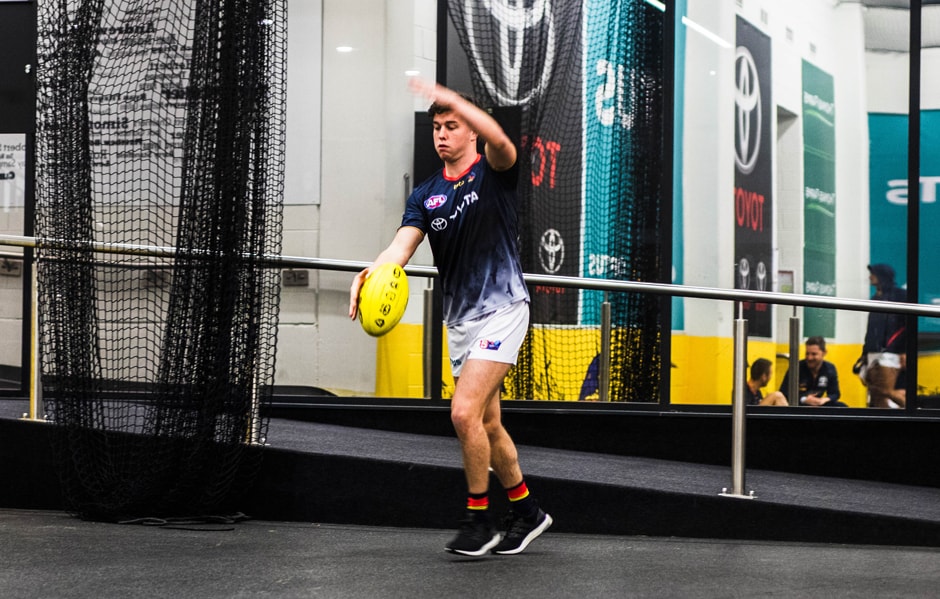 Heading into the finals series, he had two main focus areas.
There were two specific aspects he planned to bring to the team for the finals.
"My pressure and energy, I've been playing a bit more forward, so just trying to bring that," McHenry said.
"That's all controllable with your attitude and effort, just getting out and pressuring the opposition.
"Hopefully footy takes care of itself after that."
It did on Sunday, with McHenry kicking two goals in as many minutes to start the game.
GALLERY: SANFL boys go back to roots
He also had 17 disposals, five tackles, four marks and two clearances.
McHenry said the Club's recruits were taking a lot out of playing on the big stage.
"We are a young group and a really close group so to be able to do it together is really exciting," he said.
"Hopefully, all us younger boys become successful at SANFL level and then we can try to translate that to AFL level together as the years progress.
"We're just trying to embrace playing at Adelaide Oval and what is a bit of a bigger occasion."
Adelaide's preliminary final against Glenelg will get underway at 3.15pm at Adelaide Oval on Sunday.
Tickets to the game can be purchased here, with Crows Essential Members and Under-18s getting in for free.