In our first edition of Smoothie Diaries, midfielder Ebony Marinoff has shared her go-to smoothie recipe, with a special Valentine's Day twist.
In reference to her love for peanut butter, the 21-year-old's named her specialty 'nut-ting but love'.
To watch Marinoff make the smoothie, head to the @Crowsaflw Instagram profile and view stories.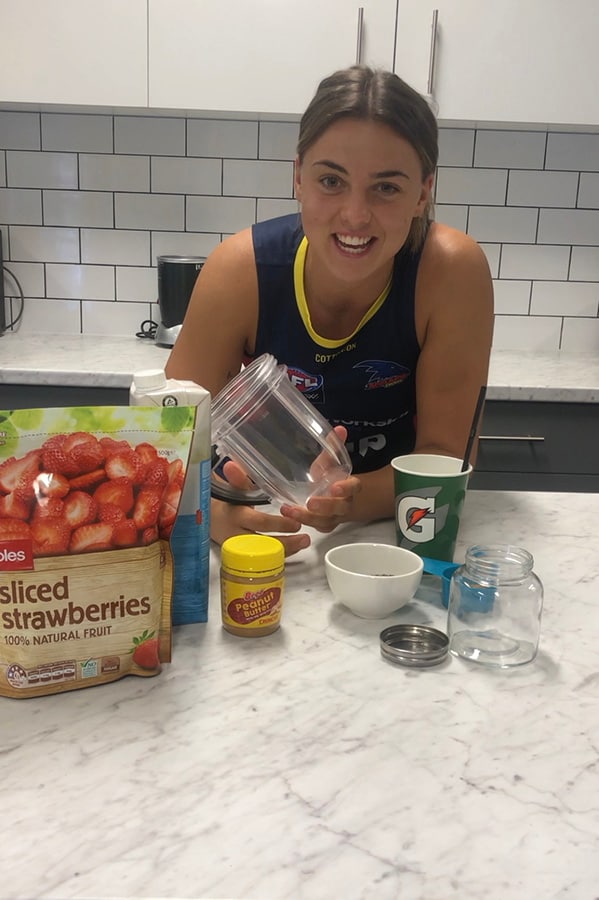 Ingredients:
200ml coconut water
1 scoop chocolate protein
½ cup ice
½ tsp chia seed
½ tsp peanut butter
1 cup strawberries
Method:
Throw it all into a blender and press go!