A pre-season spent on the couch watching the cricket and barely eating forced Trent Rivers to reassess his aims for his draft campaign.
But after winning under-18 All Australian honours for his performances for Western Australia, and then finishing the season in excellent form for East Fremantle, Rivers shapes as a possible top-30 draft choice this month.
That seemed a long way off when Rivers was bedridden over summer, as the teenager dealt with a serious case of glandular fever and tonsillitis.
It left Rivers, an attacking and powerful defender who can play in the midfield as a bigger body, with little time to prepare for his crunch under-18 season. 
"I was diagnosed in very late December and I was only walking laps in late February. I started running and doing full training at the start of March, and I was playing my first scratch match in the middle of March," he told AFL.com.au.
"I didn't even think I was going to be playing footy until round five, but I played in round one and started with a good game."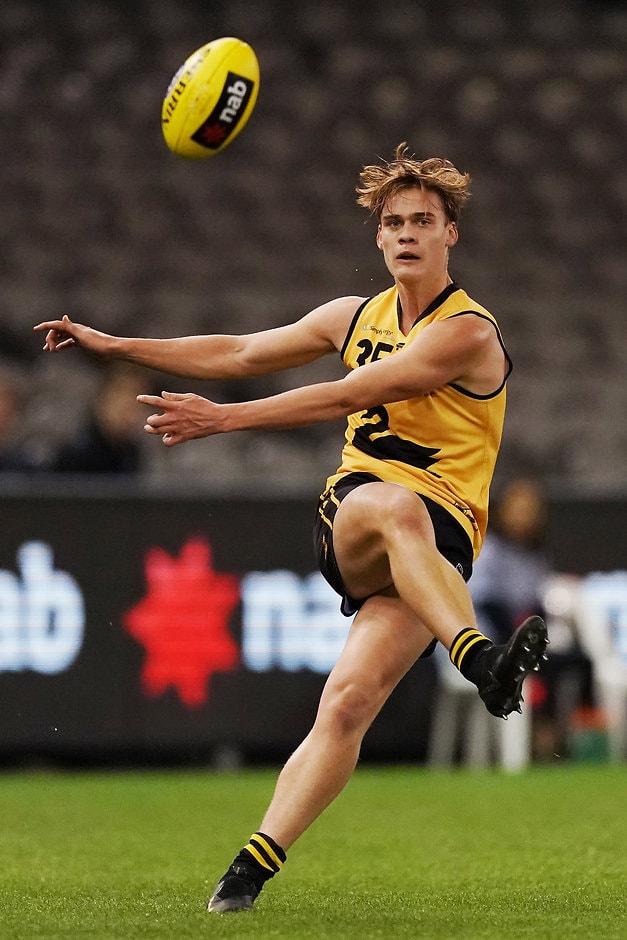 As his West Australian teammates gathered for training camps over the pre-season, Rivers was stuck inside at home, getting more concerned by the day that his chance to impress clubs was fading. 
"I did think that, but I had a really good group of doctors around me and they were holding me back and making sure I was taking it step by step and doing it in the correct procedure," he said. 
"I wasn't able to play footy and I wasn't able to participate in the camps we had in the December and January period, so I was a bit worried about what recruiters would look at and see. I think they'd all understand that it was pretty serious."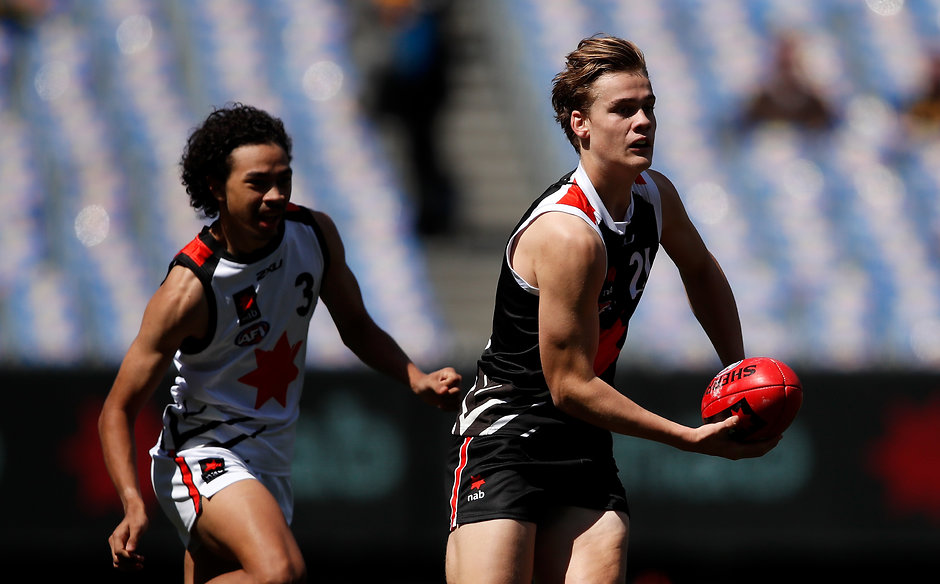 Rivers wasted no time upon return from illness, gathering 26 disposals in the East Fremantle colts' round one clash with Claremont.
The 188cm prospect continued at the same pace before being a standout for his state at the national carnival, averaging 22 disposals at 77 per cent efficiency in a long-kicking, dashing role in defence.
Rivers works hard to penetrate with his run and disposal, and has also been used at stages in the midfield, where he sees himself potentially playing in the future if he can improve his endurance. 
That's where he played late in East Fremantle's end to its under-18 season, including in the final round, when he picked up 30 touches and kicked two goals in a best-afield display. 
Rivers knows the likelihood lies with his name being called by a club outside of Western Australia, but is prepared for that transition.
"It's been pretty exciting talking to [all the clubs] and getting an insight into how they see me as a footballer and as a person," he said. 
"Being only two clubs in WA if you're going to set yourself to be in this position you've got to get used to the thought of not being at home and being at home in Queensland or Victoria or wherever it may be. I've got my head around that. I am going to see where it takes me."