Young Crows fan Sebastian D'Aloia faces enormous challenges with social anxiety, so stepping onto Adelaide Oval in front of 40,000 fans was well outside his comfort zone.
The seven-year-old, who was diagnosed with autism spectrum disorder (ASD) when he was five, was Adelaide's Bendigo Bank Mighty Mascot in Round 20 which gave him the opportunity to run out with his heroes ahead of the Crows' clash with St Kilda.
After the experience of a lifetime, Sebastian penned a handwritten letter to the Marketing team at Bendigo Bank, thanking them for the opportunity.
He made special mention of Crows co-captain Taylor Walker, who made him feel at ease on the night.
"Sometimes I get scared when there are lots of people around me," he wrote.
"But Tex held my hand and I felt good. I had the best time."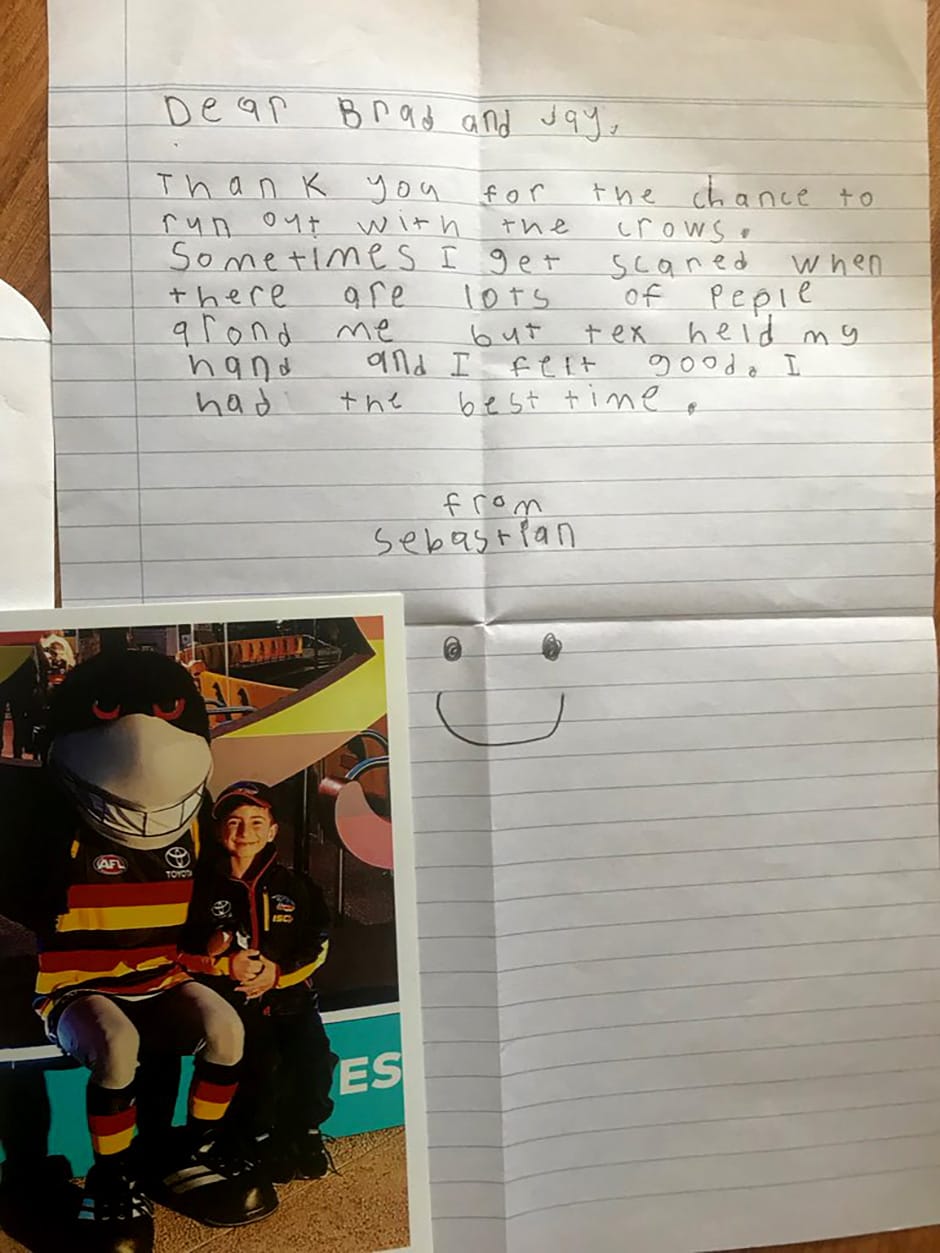 Sebastian's handwritten thank you letter to Bendigo Bank
Sebastian's mother, Kathryn, also expressed her appreciation.
"I'm so grateful they were kind to him. His social anxiety is something we are working really hard on, so it was a big step to do it. I am proud," she said.
"He is happy he did it, he wrote a thank you letter the next night and is sleeping with his photos and Crows teddy."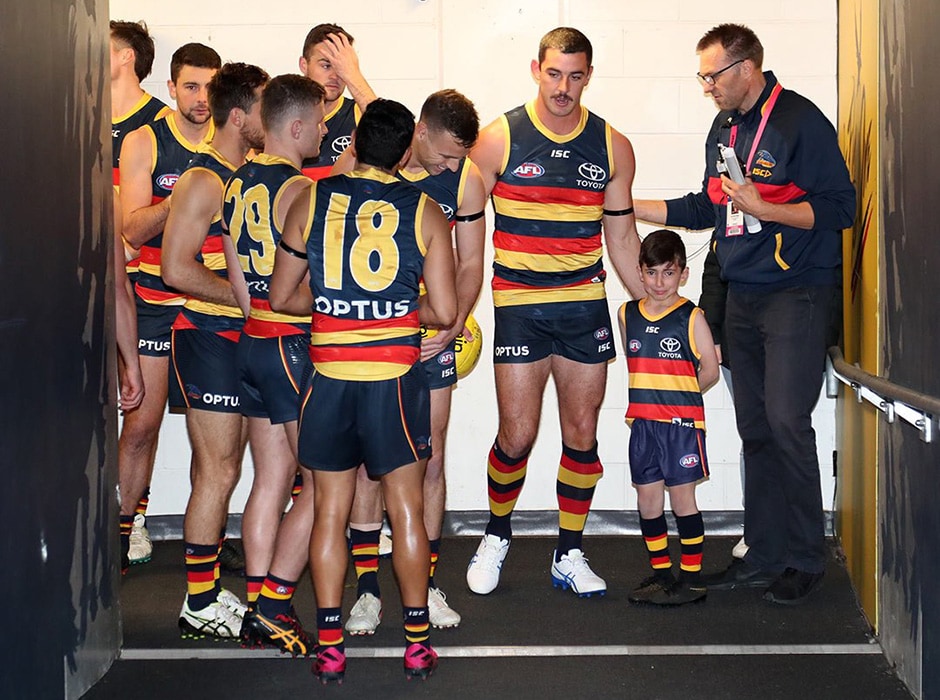 Sebastian with Taylor Walker and the Crows side just before running onto Adelaide Oval