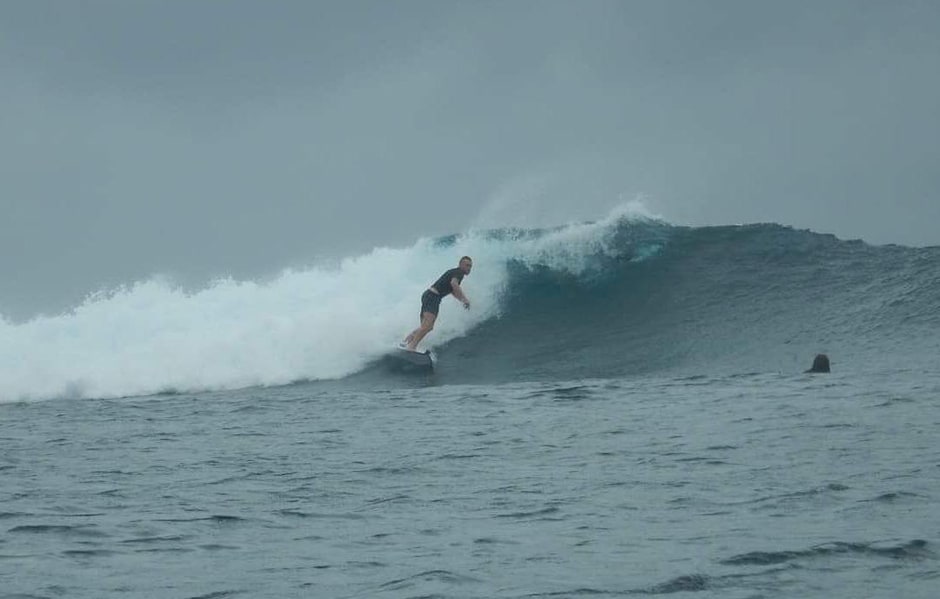 Adelaide midfielder Hugh Greenwood came face-to-face with a shark while surfing at Port Noarlunga beach on Tuesday afternoon.
Making the most of his day off, the 27-year-old hit the beach with girlfriend Kjiersten Straub, where the encounter took place while the couple were in the surf.
"I saw the fin pop up and thought 'that's a strange colour'," Greenwood told Channel 7 Adelaide.
"I turned back to Kjierst who loves dolphins and said 'look there's a dolphin', but all of a sudden a wave pushed it up and you could see it was a shark."
Coming within two metres of it, Greenwood estimated the shark was about six foot in length.
"So not crazy [in size] but big enough to do some damage if it really wanted to," he said.
"We tried to get out of there as quick as we could because there was about 100 primary school Learn to Surf kids about to paddle out so we waved them down.
"My craft requires me to have all my limbs so I thought I better not be a hero and just paddled in and called it a day."
The fourth-year Crow impressed in Adelaide's SANFL trial win over Norwood on Friday night.