Experienced forward Taylor Walker has decided to step down as captain of the Adelaide Football Club.
Walker, who is among only eight Crows men's players to have formally been appointed to the role, has led the team for the past five seasons and shared the duties with Rory Sloane this year.
He was appointed in 2014 by then Senior Coach, the late Phil Walsh, and has since twice been voted by his peers as the AFL's best captain.
Walker said the time was right for someone else to the lead the Club with him in the twilight of his playing career.
The 29-year-old added he would always be grateful for the opportunity, and would now focus on enjoying his footy and spending time with his family.
"It has been a great privilege to lead this Club for the last five years, through some great times and some very sad and challenging times," Walker said.
"It has made me realise what's really important in my life - family, mateship and making the most of the time we have in the game we all love.
"The role has helped me grow, mature, learn and seek to understand others' views but most of all I've enjoyed the challenge of leading this football club."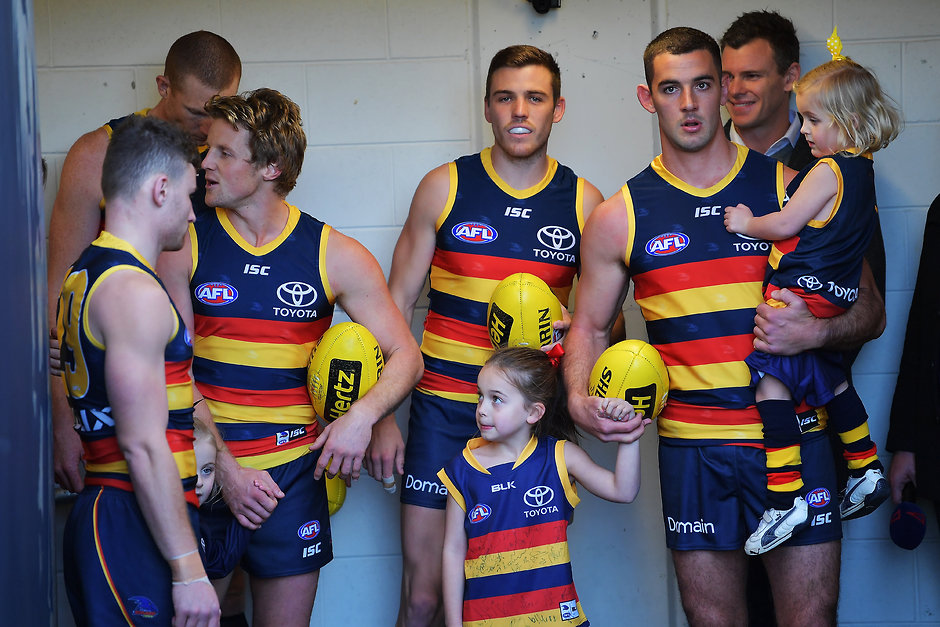 Crows Senior Coach Don Pyke said he respected Walker's reasons for stepping down, adding the forward should take great pride in the way he had led the Club.
"From the day I arrived, Taylor has been a great leader who has helped and inspired his team mates, coaches and staff," Pyke said.
"He has also been a tremendous support to me as Senior Coach and not only shown genuine care for all of those inside the Club, but also the wider community with some of his charity work.
"He will continue to offer advice and play a key role in developing our next generation of leaders, and I look forward to seeing what more he can achieve on-field."
Crows Chairman Rob Chapman said Walker should be held in the highest regard for leading the Club during some of its most trying times.
"The captaincy is a coveted position and one of the highest honours a player can receive from his Club, and Taylor has carried himself very well," Chapman said.
"I have watched him inspire those around him, and grow and mature as a person and leader both on and off the field.
"He should be proud of what he has achieved as a captain and his passion for the Club is second to none."